Generate Your Custom Affiliate Link
Overview: Unlock His Heart
(UHH)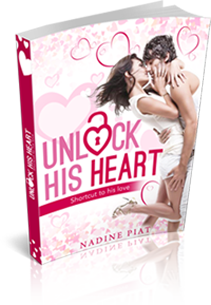 Men want to love and be loved just as much as you do, and men desperately want to share their deepest and most soul revealingfeelings with you. BUT why does it seem that most men are next to impossible to emotionally penetrate, or to crack open?
Unlock His Heart is the perfect program for you if you'd like to break down the barriers to his heart and experience the most intimate, loving and heart-melting connection with the man you want.
This program explores the science behind how we consciously or not condition people to either; desire more of us or want to move away from us. I explore how this relates to women's relationships with men and how this knowledge can assist women to get the love they want.
Step 1: Send an email to your list
Email # 1
Email # 2
Email # 3
Email # 4
Email # 5